Home
Amazing Bathtub Refinishing Tampa and Orlando FL specializes in bathtub refinishing and resurfacing, tile resurfacing, and counter-top refinishing. We have been serving Tampa Bay Metro area – including Tampa, Orlando, Clearwater, Brandon, St Petersburg, Palm Harbor, Land o Lakes, Town n" Country homeowners and realtors for over 5 years.
2018 Special Offer – Bathtub Refinishing for $300 includes 10 year warranty! Call Us Now: (813) 922-2880
Amazing Bathtub Refinishing Tampa FL is an independent company, not a franchise.
All work is carried out by my team, never sub-contracted to other companies or individuals. You will be speaking to us, the technician's at all times, not a call-center. We only use the highest grade materials, professional equipment and refinishing methods.
Call Us Now: (813) 922-2880

Why Choose Us?
Amazing Bathtub Refinishing – owner operated Re-glazing business with more than 15 years experience!
We only use the Premium Grade materials and chemicals.
Our technicians have minimum 10 years of experience.
Our team is properly trained, certified, background checked, insured and extremely professional.
We are only Bathtub Refinishing company in Tampa who is offering 10 year warranty!
We NEVER cut corners.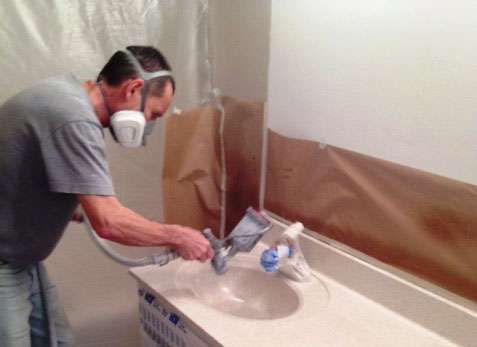 Due to a high cost of replacement, people seek alternative ways to restore existing tub and tile surfaces. Amazing Bathtub Refinishing Florida offers the best solution in bathtub, tile, and counter-top surface restoration.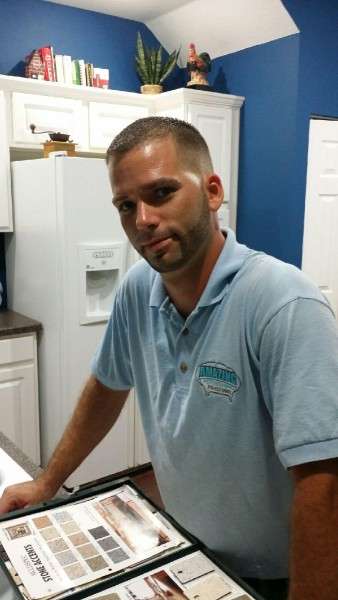 From bathtub resurfacing to tub and shower tile refinishing, we use the most durable and longest lasting coatings available in the industry, and we back up these products with excellent craftsmanship and attention to detail.
Re-surfacings can lead to savings up to 80% over the replacement cost!!! Call us today and join our growing list of satisfied customers!
Is your fiberglass tub or shower stall unsightly, cracked, or leaking?
Is your porcelain tub or sink chipped, stained, or rusted?
Are you thinking of spending more money then you really need to on tubs or sinks?
Don't throw them away just because their color is outdated or their surface is worn out? It is very hard to take out an old tub and put a new one in. You have to consider the extra cost of a plumber and maybe having to bring your plumbing up to modern building codes. Also, replacing a tub can be a several day process with lots of construction noise and dirt to contend with.
When you resurface your tub, it only takes a few hours, you get to reuse as much of your existing hardware as you want, and it cost 8 to 10 times less than replacement.
All our quoted prices are valid only by instant Cash or Check payments. For Credit Card Payments add 3% processing fee.
Credit Card required to schedule work. Nothing will be charged on your card at this time.
You may pay with cash or check at time of service. If you do not leave cash or check before technician leaves your card will be charged and we include a 3% service fee for all credit card processing payments.
Check out our most popular paint colors and find the one that's right for you- bestselling always in stock colors are: Kohler biscuit, pure white, off white.
We Service: Orlando, Spring Hill, Inverness, Brooksville, New Port Richey, Odessa, Crystal River, Zephyrhills, Wesley Chapel, New Tampa, Land o Lakes, Lutz, Dunedin, Safety Harbor, Tarpon Springs, Oldsmar, Holiday, Palm Harbor, Clearwater, St, Pete, Tampa, Dade City, Port Richey areas.
All Amazing Bathtub Refinishing Tampa FL surfaces come with a 10-year guarantee! Call Us Now: (813) 922-2880